Marketplace
We bring you millions of customers

through our free marketplace
By partnering with Vello, your calendar will be filled with more bookings and your group events will see an increase in participants. This means more revenue for your business.
With millions of consumers already using Vello's free marketplace, you'll have access to a large pool of potential clients who are searching for service providers like yourself. By utilizing our platform, you'll have access to this steady stream of customers.
Through Vello, your business will gain more visibility and attract more clients, ultimately helping you to achieve your business goals.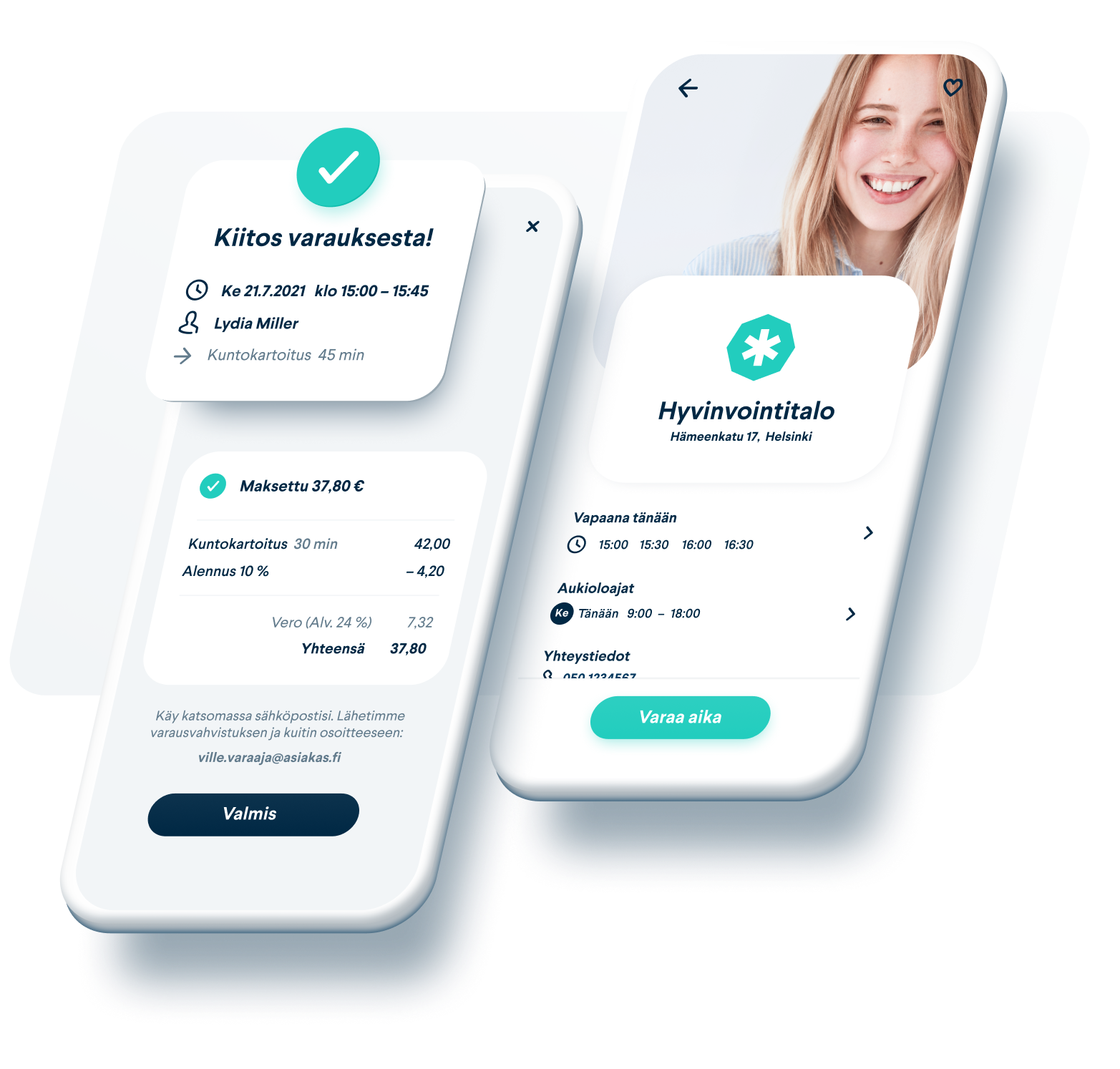 You get a ready-made marketplace
With Vello, you'll have a fully equipped store and access to our extensive customer network, leaving you with more time to focus on what matters most - your business growth.
40 %
more new customers to you
0 €
monthly fee of Marketplace
$800
more sales per month
Why should you be visible in Vello's marketplace?
Free of charge
The Vello Marketplace is included in all our Vello plans. There is no fixed monthly fee in our marketplace, so you can start offering your company's services through Vello completely risk-free.
Free Google Ads advertising
Vello invests large sums in social media and Google Ads advertising. Our advertising brings the consumer to make their bookings for you through Vello's Marketplace. In practice, you benefit from every dollar we spend on advertising.
Your own page for your company
As a business customer on Vello's Marketplace, you'll receive a complimentary company page that showcases your brand. Why bother with separate homepages or social media accounts when you can simply direct your clientele to your Vello page?
A new customer finds your company
Are you aware of the countless travelers who flock to your area each month? Most of them are keen on experiencing local services while on vacation. And guess what? They search for these services on Vello's Marketplace. So, if your company is listed on Vello, new customers will easily find you.
Cancellation immediately to be rebooked
Vello's Marketplace is the go-to for those seeking last-minute appointments. Our platform actively showcases your open spots and cancellations, ensuring they sell quickly. Thanks to Vello's Marketplace, even those last-minute cancellations can turn into a successful booking.
Appear where your customer moves
Join the millions of consumers already using Vello to find and book service providers through our free marketplace. By utilizing our service, you can tap into our customer flow and reach the end of the market. Show up where your customers are moving with Vello.
No expensive platform commissions
Unlike several marketplaces that charge entrepreneurs up to a third of the services sold, Vello offers a refreshing change. With us, you pay nothing for bookings made through our Marketplace. For completed payments, we only charge the transaction fee of our affordable payment service.
Lue lisää maksamisesta Vellossa
Up to 40% more new customers
By utilizing our marketplace, your company gains the same level of exposure as a TV ad during the highly coveted Saturday night prime time slot. This unparalleled visibility brings in up to 40% more new customers, including those who may have never discovered your business without Vello.
Additional sales up to $800 / month
With Vello's Marketplace, your company gains access to new customers and potential sales of up to $800 per month. The best part? These euros are exclusively available through our marketplace and visible marketing strategies. Don't miss out on this opportunity to expand your business.
Compete equally with the bigger ones
At Vello's Marketplace, size doesn't matter. We treat all companies equally, big or small. Our search results lead you to the booking calendar of both small and large businesses, so you can choose what suits you best. In a competitive scenario, we place all our service providers on an even playing field.
Serve internationally
No matter the language your potential customers speak, Vello's Marketplace has got you covered. With Vello, your business can reach and connect with customers in English, Swedish, German, French, Finnish and Spanish. So, whether your customers are near or far, Vello makes it easy for them to find you and do business with you.
You get customer information for your own use
By utilizing Vello's Marketplace, you'll receive the contact information of customers who make appointments, giving you the opportunity to use it for your own marketing purposes. Effortlessly save this valuable information on your own device for future reference.
* The Vello Marketplace is available for industries and locations published in the service